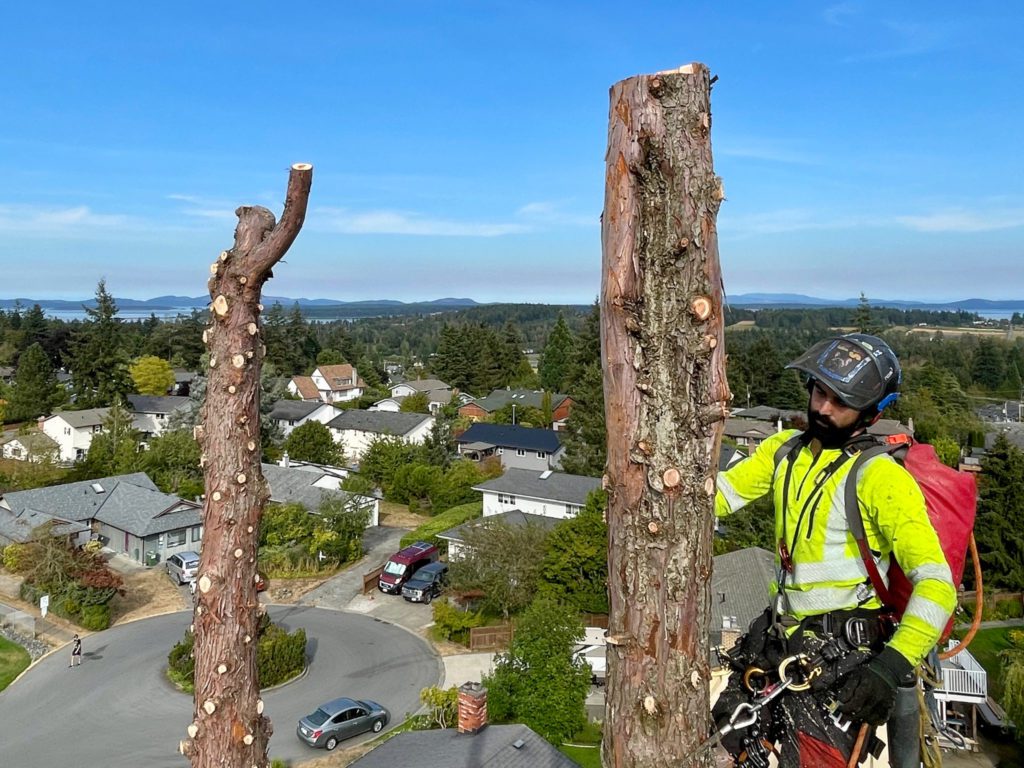 Emergency Tree Service in Victoria, BC: Prepare for the Unexpected
❄️ Winter storms in Victoria, BC, bring a mix of beauty and potential danger, especially for trees. The combination of saturated soil, high winds, and retained foliage can lead to tree damage or even uprooting. Emergency tree services are not just about removing damaged or fallen trees but ensuring the safety of your property and loved ones. 
Why Choose Us for Your Emergency Tree Needs?
Expertise: Our team is comprised of trained, experienced, and insured professionals.

Preventative Care: Before the storm season hits, we recommend having trees inspected for any structural or stability issues.

Quick Response: We understand the urgency of emergency tree situations and are always ready to act promptly.
Understanding the Risks
Retaining trees, such as evergreens and certain oaks, are at higher risk during stormy weather. Their foliage adds weight, and when combined with strong winds, can lead to tree failure.
🌍 As Climate Changes Impact Victoria, BC:
With the progression of climate changes, we're witnessing an alteration in our weather patterns. Increasingly, we're seeing more intense storms, hotter and prolonged droughts, and an overall extremity in weather conditions. These shifts don't just affect us – they have a significant impact on our trees. Many trees, unfortunately, are succumbing to these harsh conditions, either perishing, sustaining damage, or facing the threat of falling.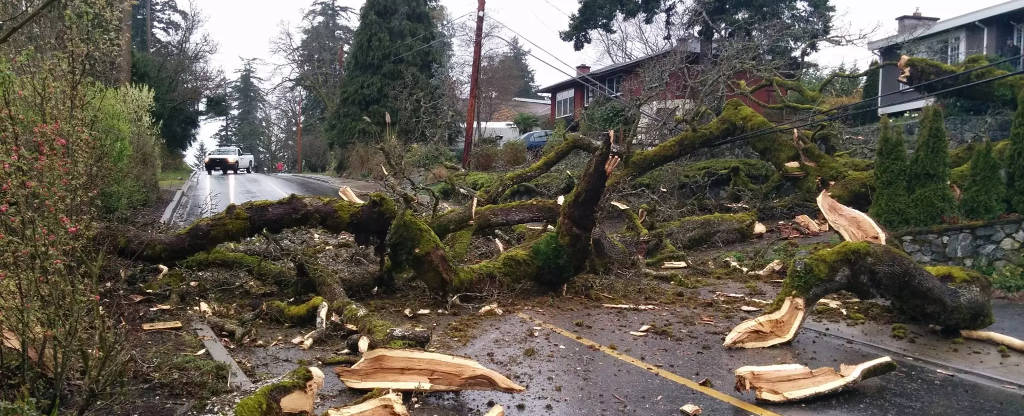 Key Considerations for Tree Damage Post-Storm: A Guide for Property Owners
Tree Ownership: Is the affected tree on public or private land? Does it fall under the Tree Preservation Bylaw? We're here to help clarify these for you.

Insurance Matters: One of your initial steps should be to contact your homeowner's insurance provider.

Documentation: Photograph the damage caused by the storm. Make a record of which property structures were impacted for insurance claims.

Safety First: Always prioritize safety. If tree pruning or removal requires tools like ladders or chainsaws, it's time to consult a certified arborist equipped with the necessary tools and expertise.

Assessing Tree Health: If a tree retains over half of its foliage post-damage, it may have the vitality to recover. Trees possess an impressive resilience. Even if they've sustained substantial structural damage, their recovery capacities can be surprising.

Locating a Certified Arborist: Utilize the International Society of Arboriculture (ISA) website to find a local ISA-certified arborist, particularly in the Victoria and Sidney, BC areas.

Structural Analysis: Are the primary branches or the main trunk damaged? More significant or crucial the branch, the tougher the recovery journey for the tree.

Electrical Safety: Always be cautious around trees or branches entangled with power lines. Trees in contact with active wires conduct electricity and are perilous. If you suspect any contact between trees and utility lines, prioritize safety and contact 1-888-POWERON (1-888-769-3766). For further guidance, please refer to BC Hydro's Electrical Safety page.

Evaluating Wounds: Larger wounds can hinder a tree's recovery. They may also be entry points for insects and decay.

Stay Vigilant: Avoid standing under trees with visibly damaged branches that appear unstable. If tree work is required at heights or involves significant branches, engage a professional arborist.
A certified ISA arborist can conduct a thorough inspection of your property, identifying factors that might make trees more susceptible to falling. This can range from physical inspections to a detailed decay analysis of branches, stems, or roots.
Based on their findings, they'll recommend appropriate treatments to fortify trees and shrubs against future weather challenges. This might include pruning, installation of braces or cables, or even lightning protection for high-value or strategically located trees.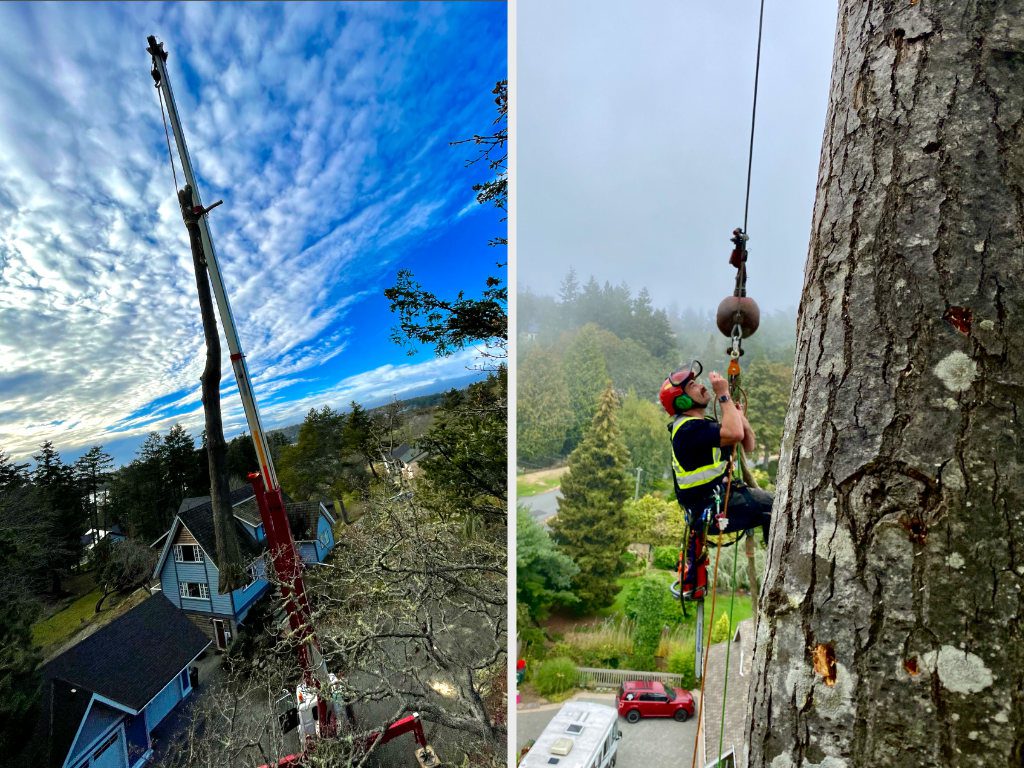 FAQs on Storm and Weather-Related Tree Damage
Your Safety is Our Priority
Your safety and the well-being of your property are our top priorities. For any tree-related concerns or emergencies in the regions we serve, always turn to Scotty Tree Service.
Get in touch and book a consultation to have your property and trees assessed by an ISA certified arborist.