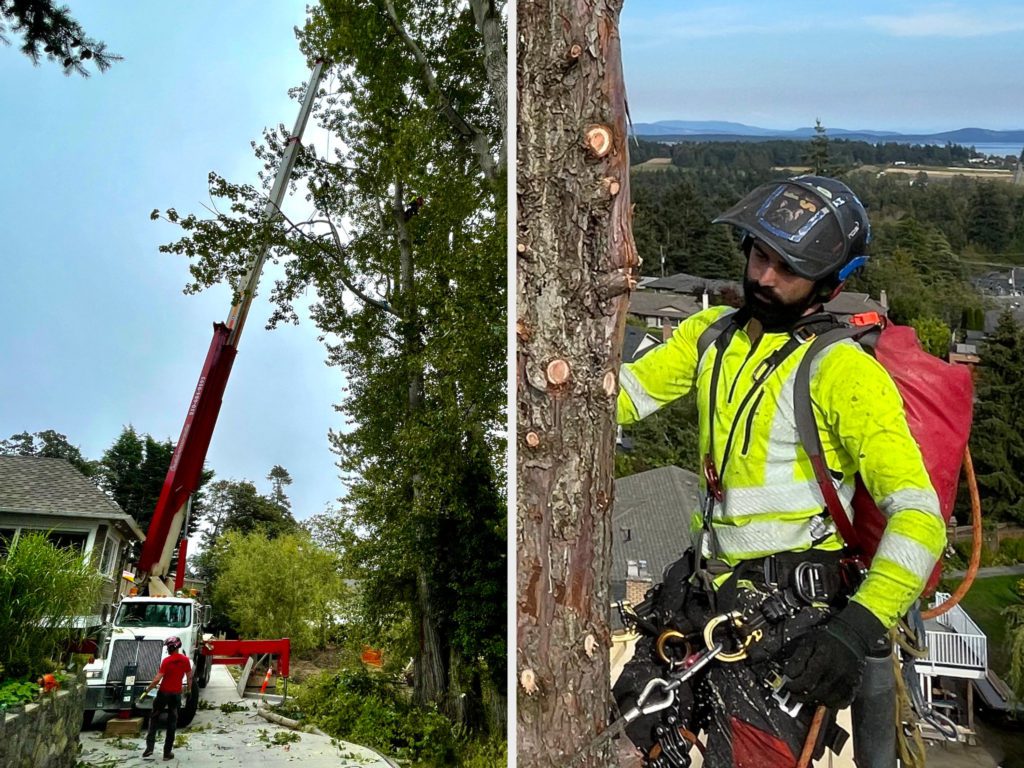 Tree Assessments and Property Assessments in Victoria B.C and Surrounding areas.
Tree risk assessments are conducted by a qualified arborist, who can assess a tree's overall health and provide recommendations for corrective action. 
Tree risk assessments involve a thorough examination of the tree's structure, condition, and environment. The arborist will assess the tree's age, species, size, and shape, as well as the soil type, soil condition, and drainage. The arborist will also inspect the tree's bark, limbs, and foliage for signs of decay, disease, or insect infestation. Additionally, the arborist will evaluate the tree's root system for stability, and check for signs of compaction, poor soil drainage, or other root system problems. 
The arborist will then evaluate the tree's risk of failure based on its structural integrity, the presence of any defects, and the environmental conditions that could lead to the tree's failure. Depending on the results of the assessment, the arborist may recommend corrective actions, such as pruning, cabling, or removal of the tree. 
If you have concerns about large trees, are developing or managing a property, have a trained Hazard Tree Assessor and ISA Certified Arborist review your trees and property to determine all of your possible options.
Book a consultation to have your property and trees assessed by an ISA certified arborist.
Text or Call Scotty Tree and Arborist Today 250 220 9298.