Are you concerned about a tree failure on your property?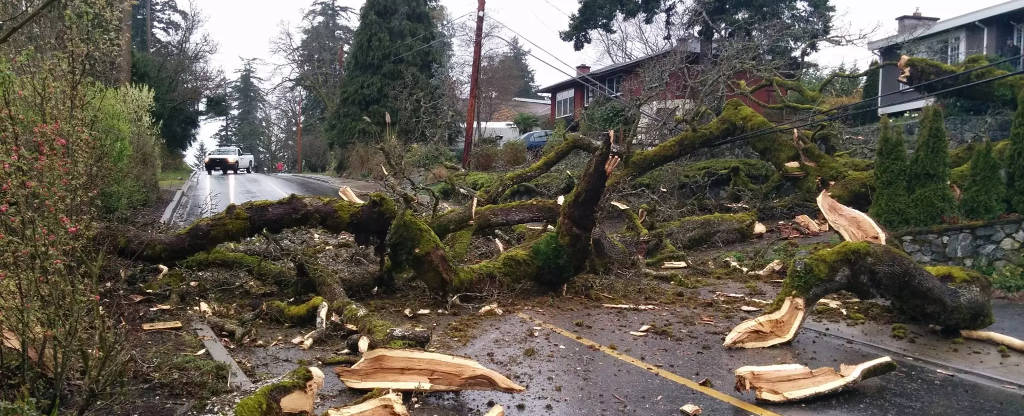 Using ISA's Tree Risk Assessment techniques, we can examine your trees and give you the information to make informed decisions about the future of your trees.
Tree risk assessments are an important part of assessing the safety of trees. They rely on identifying and assessing the structural condition of a tree in order to determine its failure potential. The term "defect" is used to describe a condition or characteristic that is structurally weak or contributes to a structural weakness.
Tree risk assessments typically involve examining the trunk, root system, branches, and foliage of a tree in order to identify any defects that could lead to failure. Defects can be caused by a variety of factors, including decay, poor pruning practices, disease, and insect infestations. Other factors, such as weather, soil conditions, and environmental stressors can also contribute to the presence of defects.
When performing a tree risk assessment, it is important to take into account the overall condition of the tree. This includes looking at the tree's age, growth rate, and the presence of dead or dying branches. In addition, any signs of structural damage or decay should be noted. Once all the relevant information has been gathered, a risk assessment can be made.
The tree risk assessment should provide an estimate of the likelihood that a defect will lead to failure of the tree. If a tree is deemed to be at risk of failure, it is important to take steps to reduce the potential for failure.
Tree risk assessments are an important part of maintaining the safety and health of trees. By carefully examining the tree's condition and assessing its failure potential, it is possible to reduce the risk of potential damage or injury caused by a dangerous tree failure.
We can help you! We have the skills and expertise to do a great job with an excellent clean-up afterwards. Call us to assess your trees.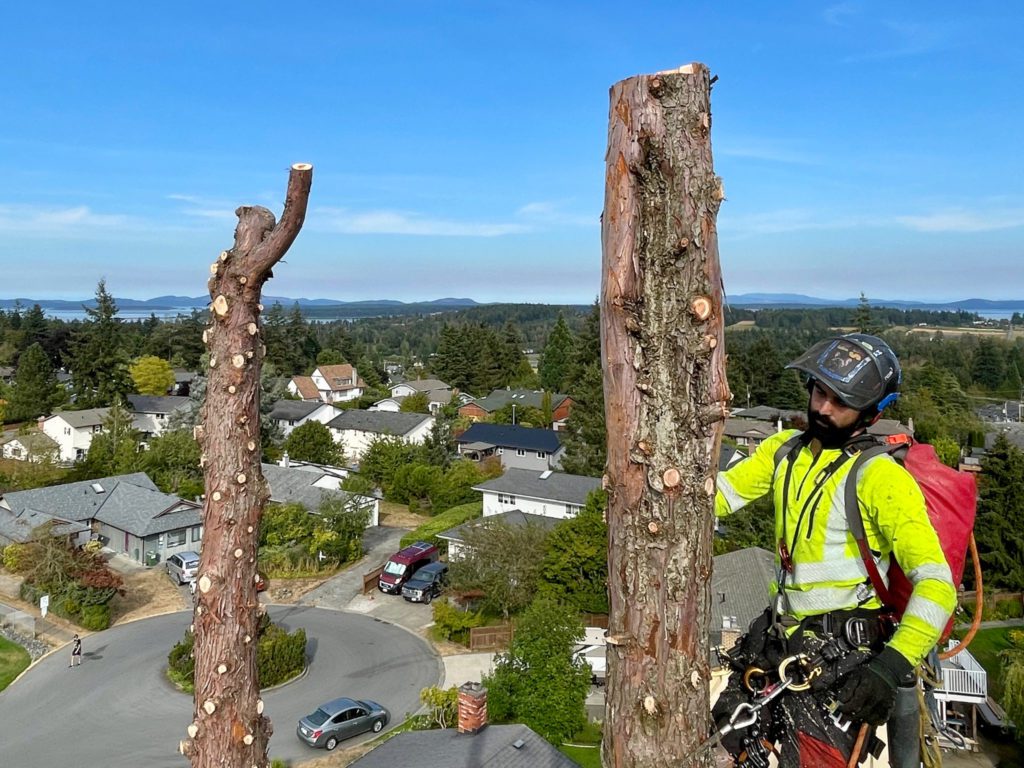 Book a Tree Risk Assesment
Book a consultation to have your property and trees assessed by an ISA certified arborist.
Text or Call Scotty Tree and Arborist Today 250 220 9298.
Removing a dangerous tree is a risky undertaking. Don't risk your life and do it yourself.

60 seconds: CHEK TV interviewed us for their Trend and CHEK Around programs and captured the main points of the tree removal process, removing trees over-top of buildings, tree topping, and much more. We can inspect your property and trees to determine the current level of risk and provide remediation options to protect your tree assets as well as the people, property and equipment in the area.