You can make a difference by supporting local company owners.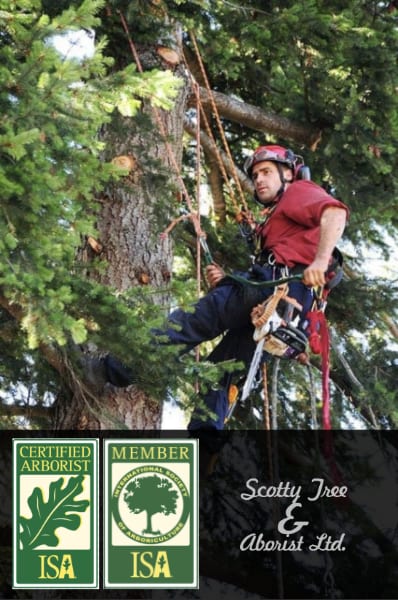 Customers often prefer to support local businesses or at least understand who owns the company they are dealing with. Are you dealing with a local owner who lives in your area or are you employing an international franchise?(it can make a difference).
Scotty Tree and Arborist Service is a family owned business operated by Scott Mitchel entirely on the Saanich Peninsula. If you call you will be talking to the owner of the company ( an ISA Certified Arborist® ). Scott will ask questions about your situation and schedule a time to come by and have a look at your property.
Some of the out of town led companies include:
BARTLETT Tree Experts
Davey Tree
Monkey Tree Services
Capital Tree Service
We have great reviews.
Want to hear what our customers have to say?